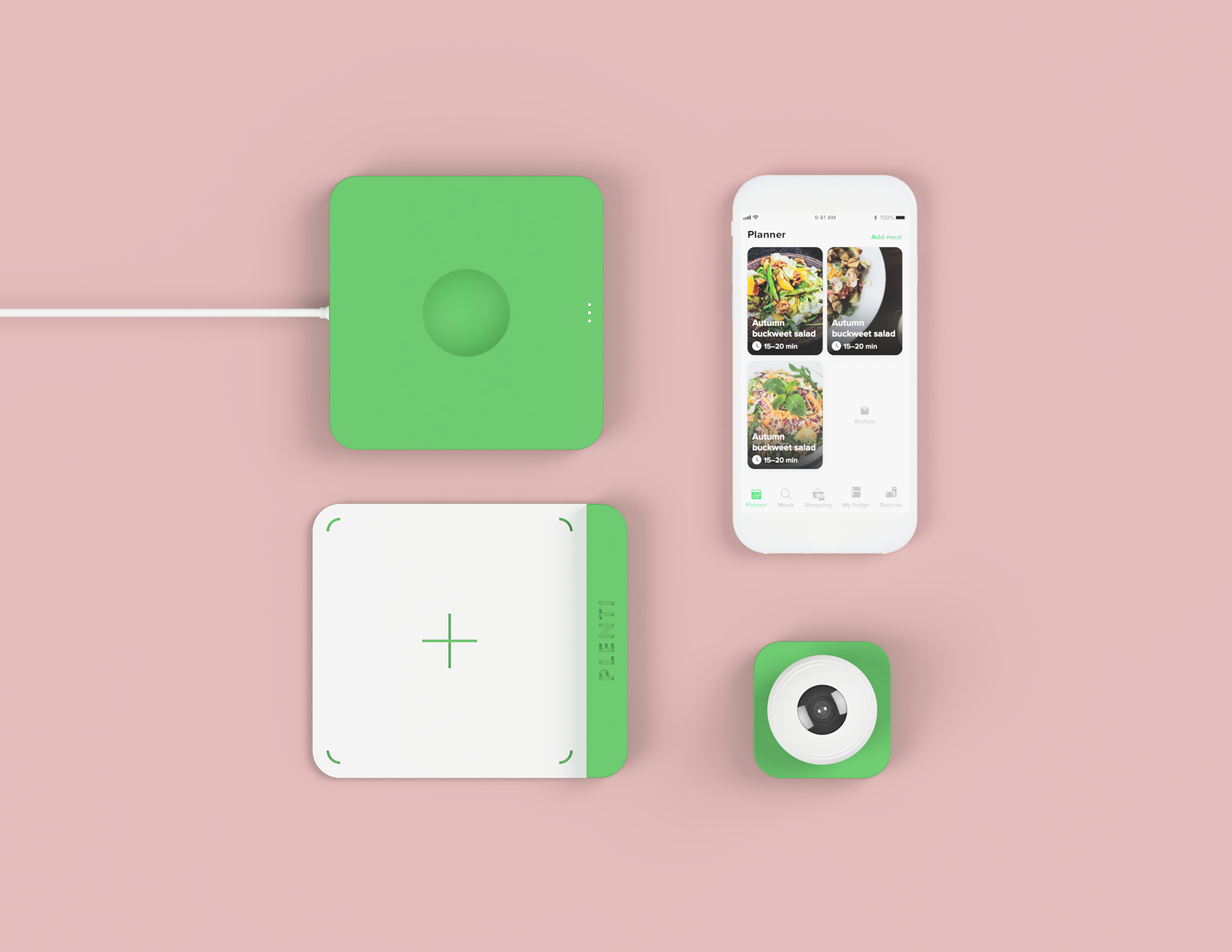 Topic and direction
According to the FAO nearly one third of all food produced goes to waste. Wasting food is not only an ethical problem, it has devastating ecological and socio-economic consequences. Food waste is a global problem. But the single worst offender is food waste in the home.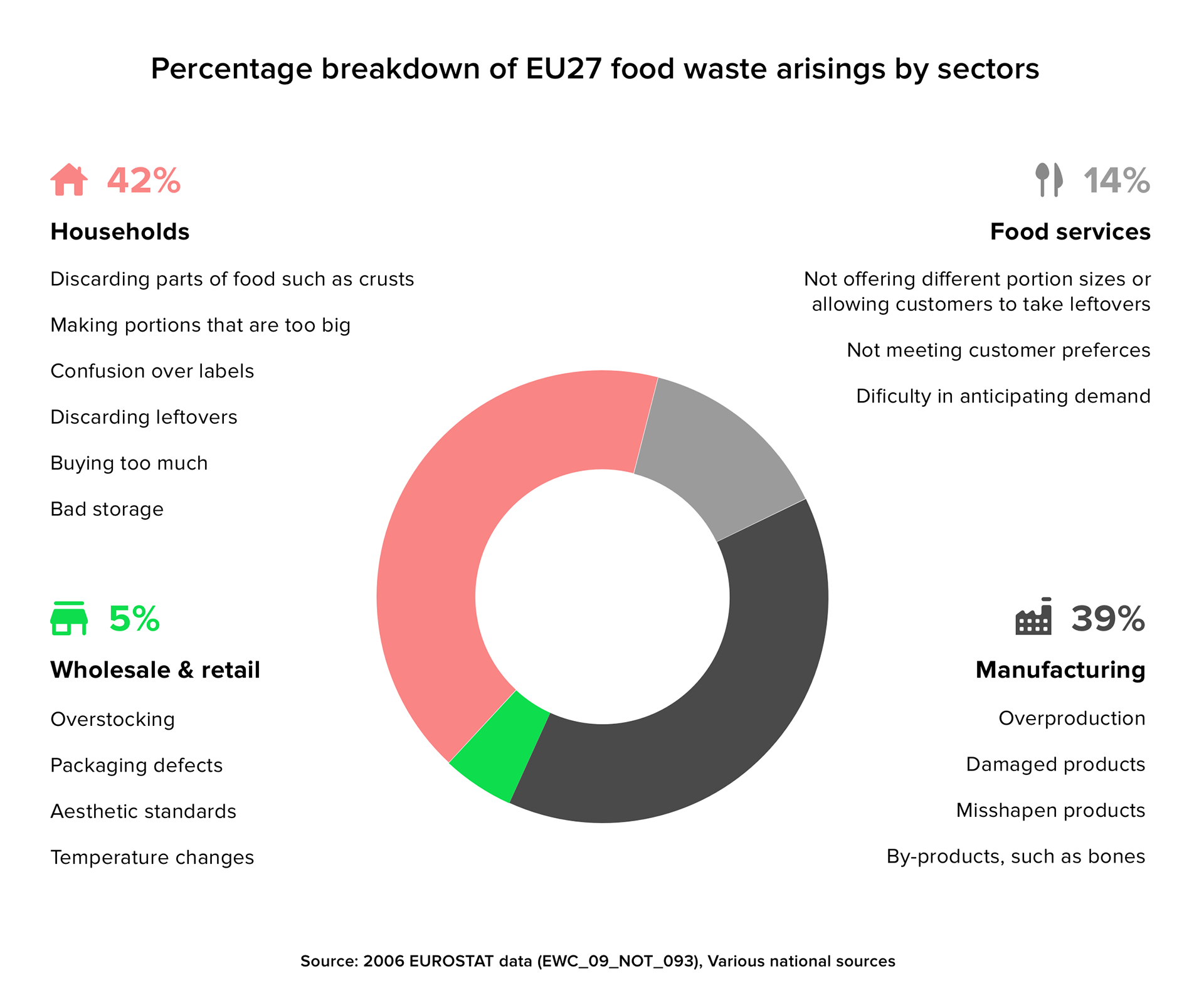 Research
Interviewing
During the research phase I conducted 10 interviews with people from 5 countries (Poland, South Korea, Australia, UK). I asked questions about how they waste food at home and on what occasions. 
The main conclusion is that people waste food for similar reasons - which can be divided into the 3 categories below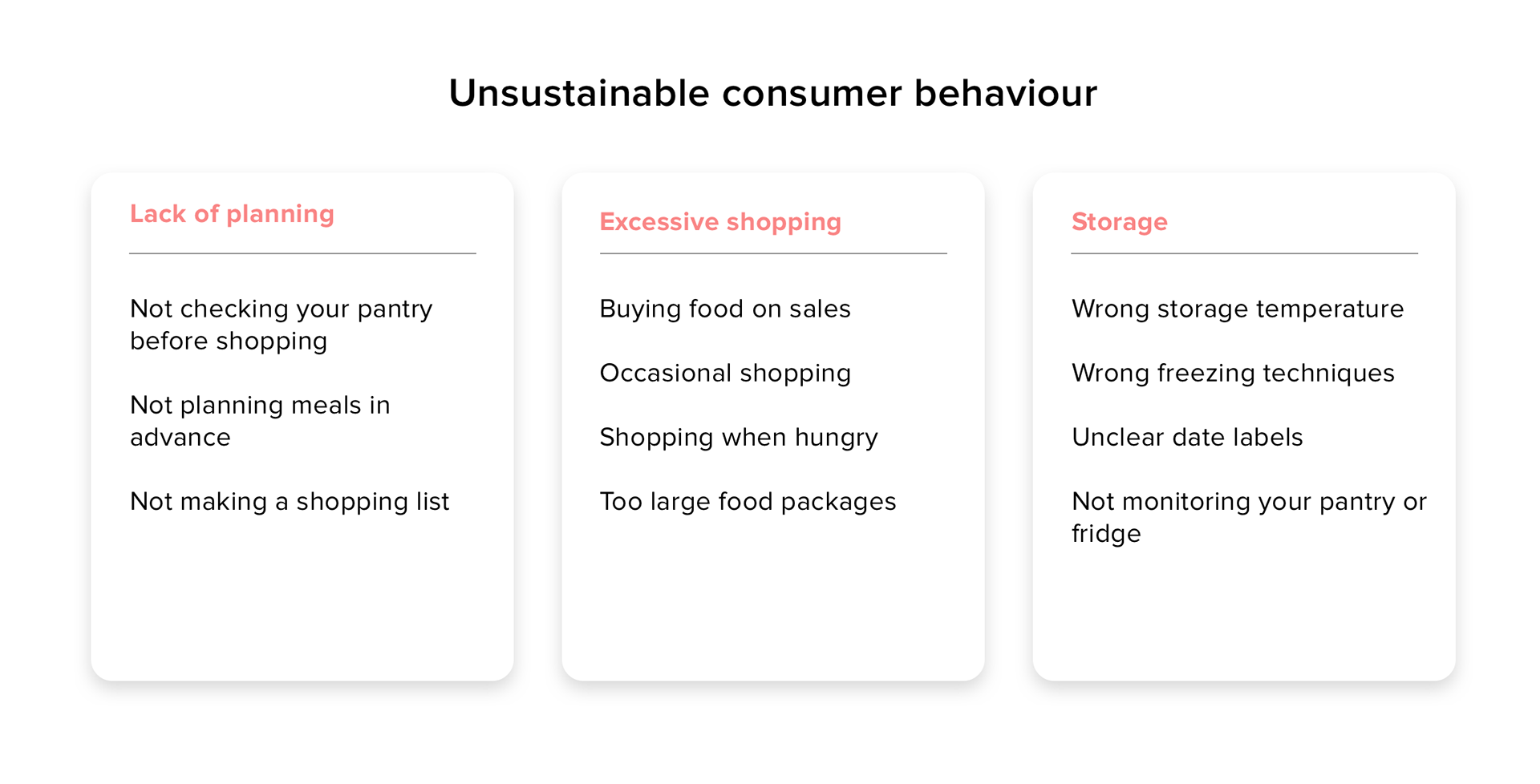 What's for dinner?
Planning meals is not rocket science - the easiest way is to ask yourself what's for dinner once a week instead of thinking about it every time you finish work or pass a grocery store.

Sketching towards a solution
During development of this project, I used multiple design tools and methods. I started with rapid sketches, developed the idea further with rough-and-ready models, and finished with a CAD and 3D printed mockup of the hardware and prototype of the application.
Solution
Food waste in the home is largely a matter of lack of knowledge. We rarely know what's in our fridges. Plenti suggests meals based on what you already have, and also optimises your shopping so that you don't over-purchase unnecessary items.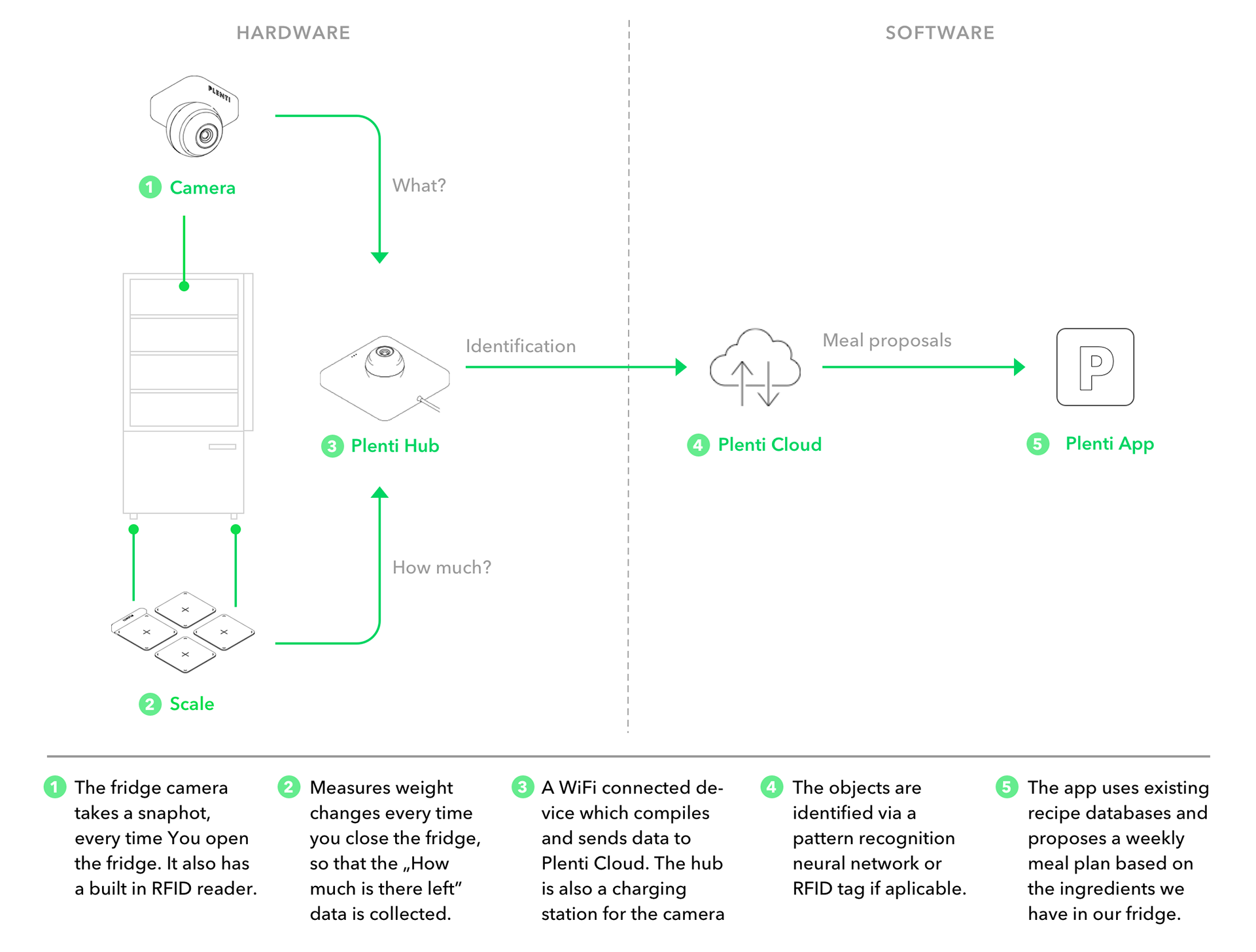 The hardware
A bright and fresh design, Plenti includes a standalone camera and weighing sensors suitable for any fridge. The camera identifies items as they are loaded into the fridge, and communicates this information to the application. The sensors confirm the quantity. As the camera is battery-powered, a separate hub is provided for wireless charging.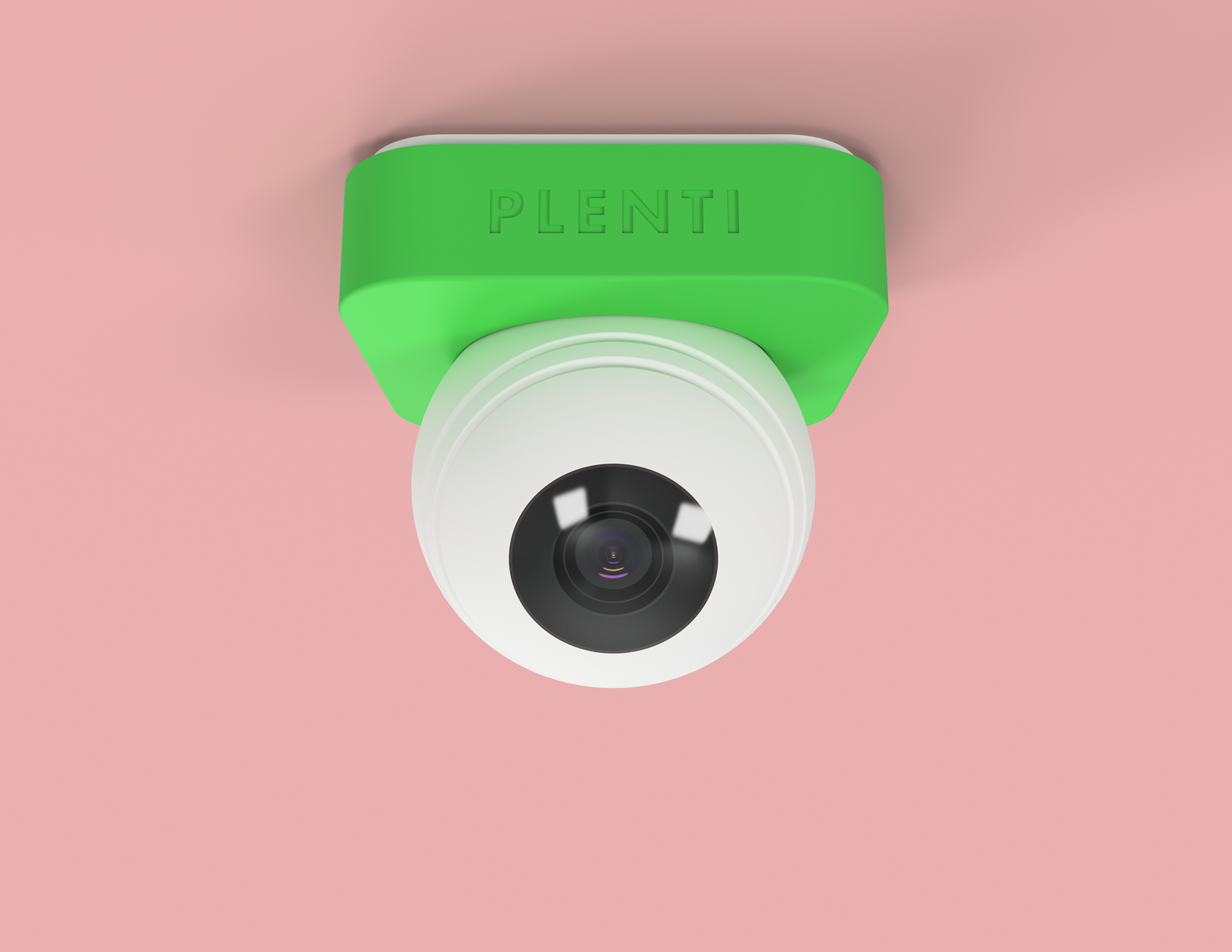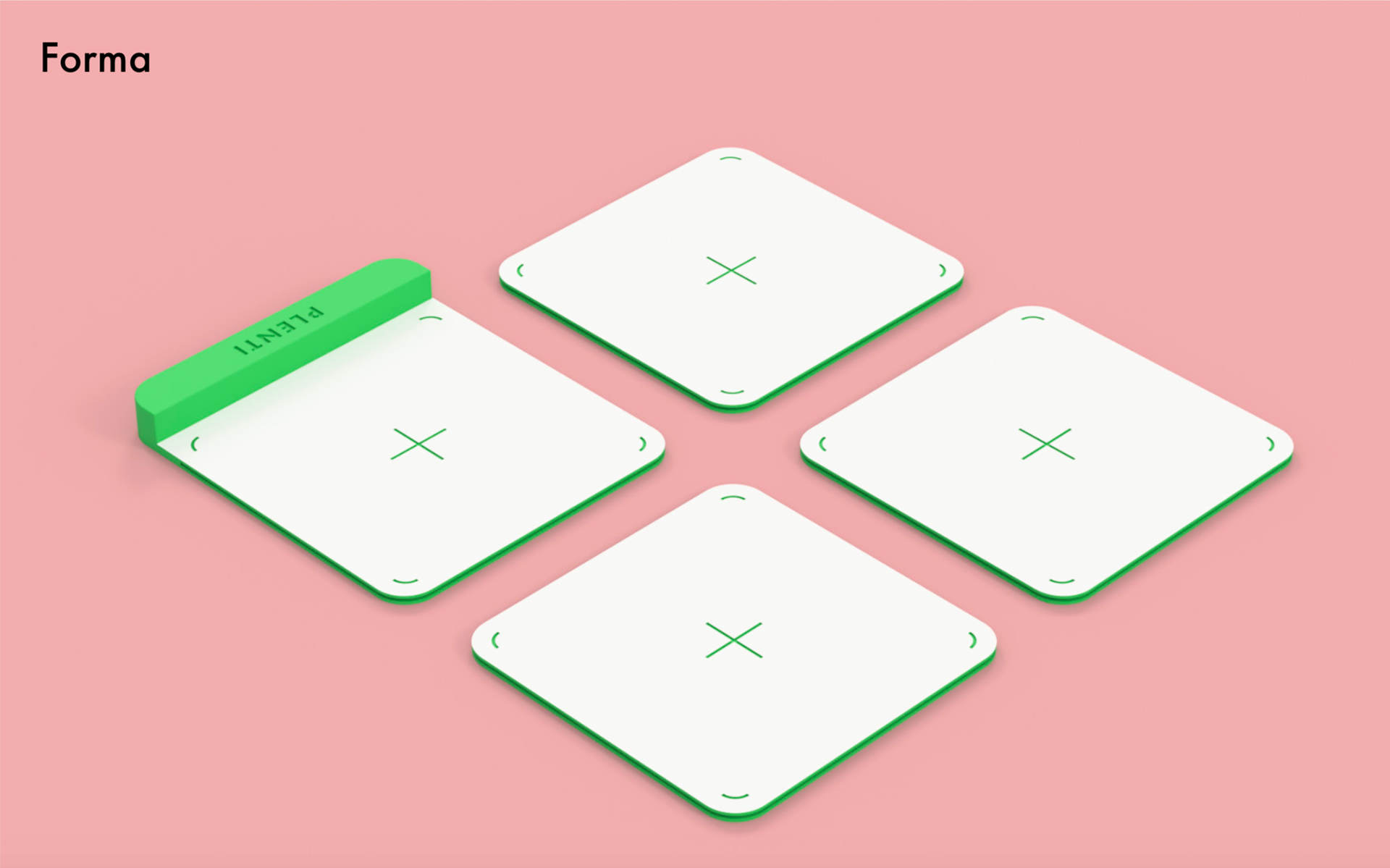 Software
Using the data from the hardware, the Plenti app quickly builds a profile of your eating habits, and automatically proposes a weekly meal plan, based on best using the current contents of your fridge and your regular shopping preferences. This both optimises your shopping and your current contents of your fridge. The result - less food waste.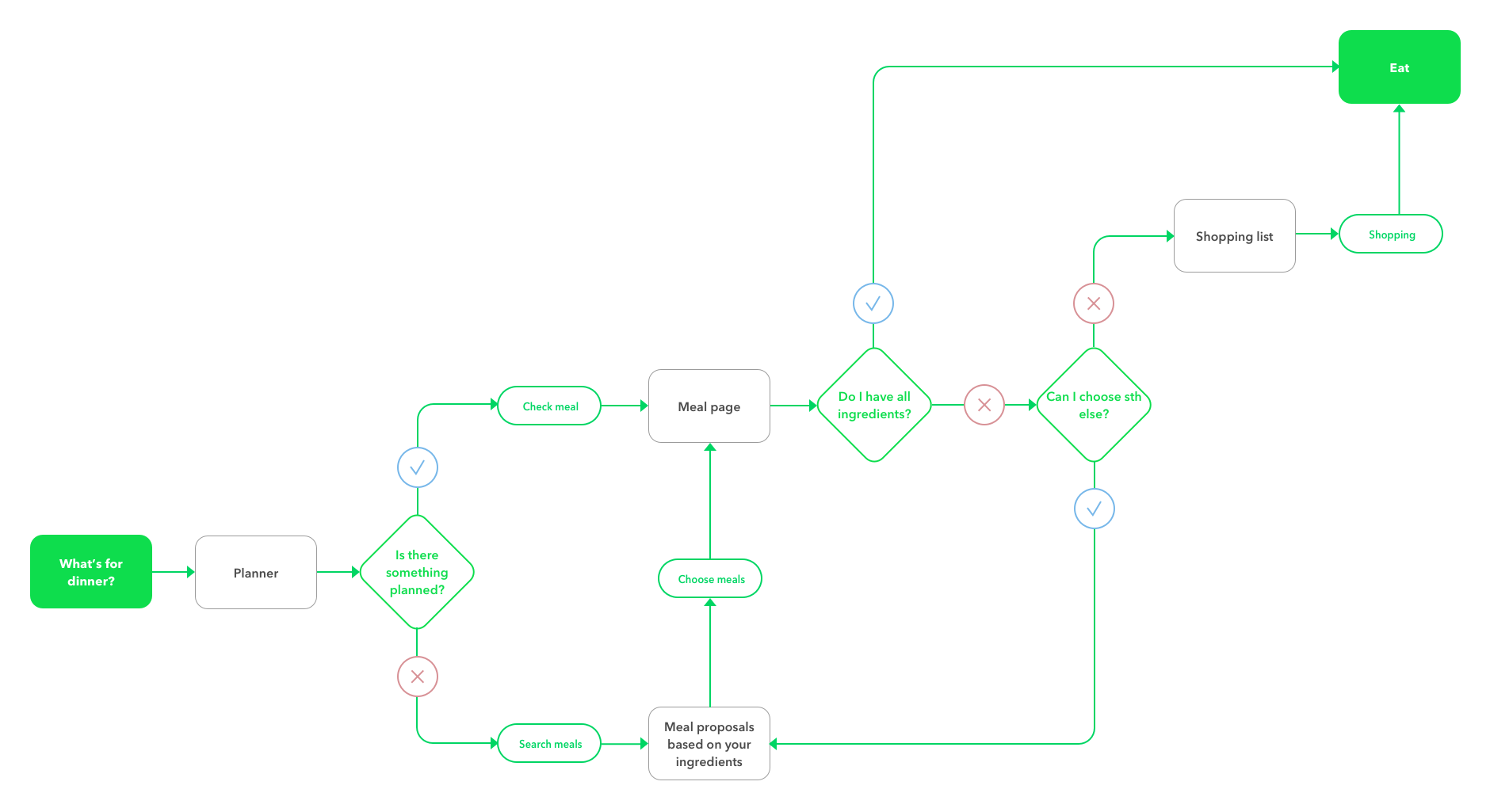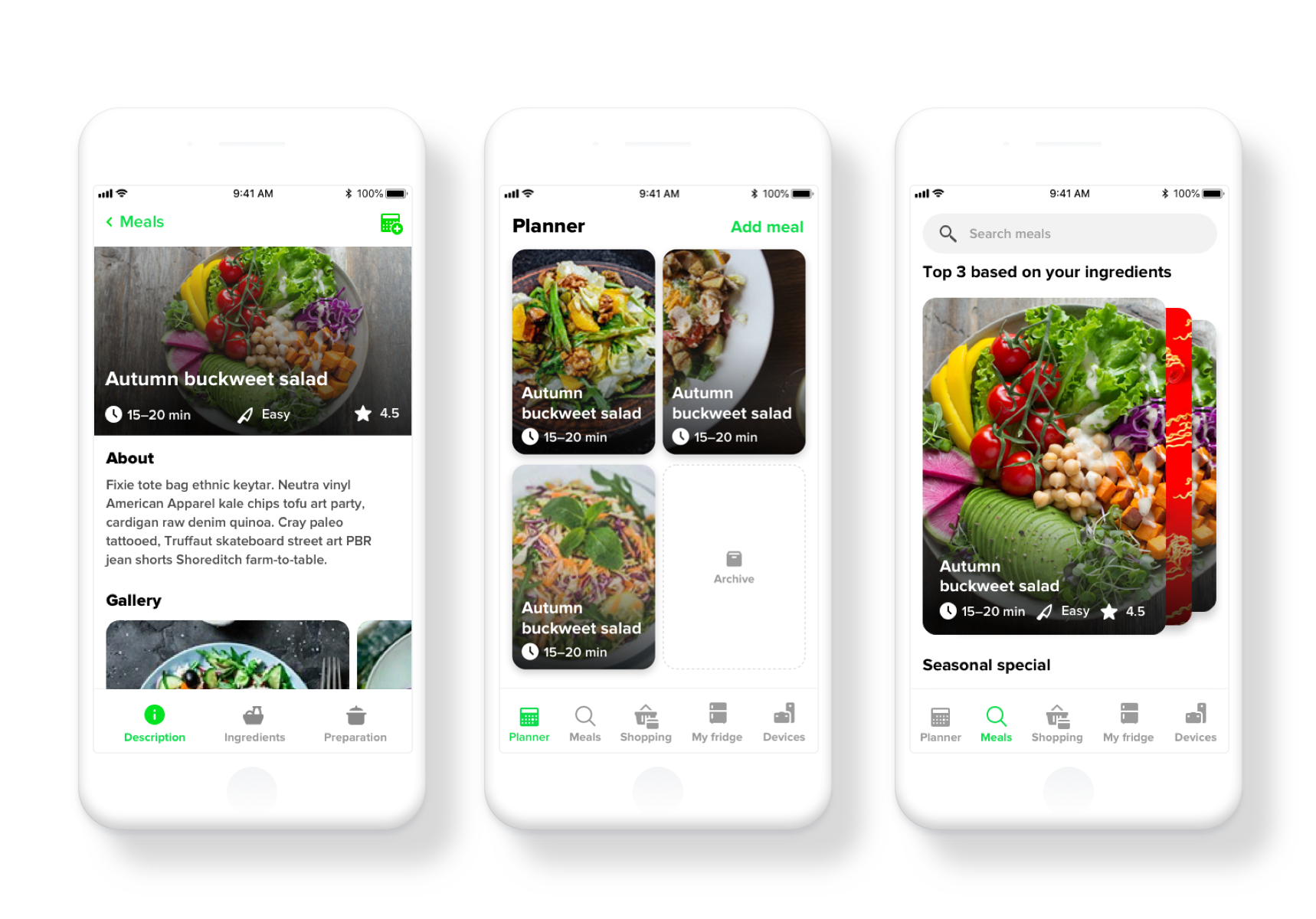 Conclusion
Our modern life is wasteful, and the traditional layout of our fridges make matters worse. In our rushed lives, we overbuy, soon forget what we have, and end up throwing away a lot of uneaten food. Essentially, lack of knowledge causes waste. But technology and design may offer solutions. Plenti can provide us with the right data at the right time to dramatically curb food waste at home.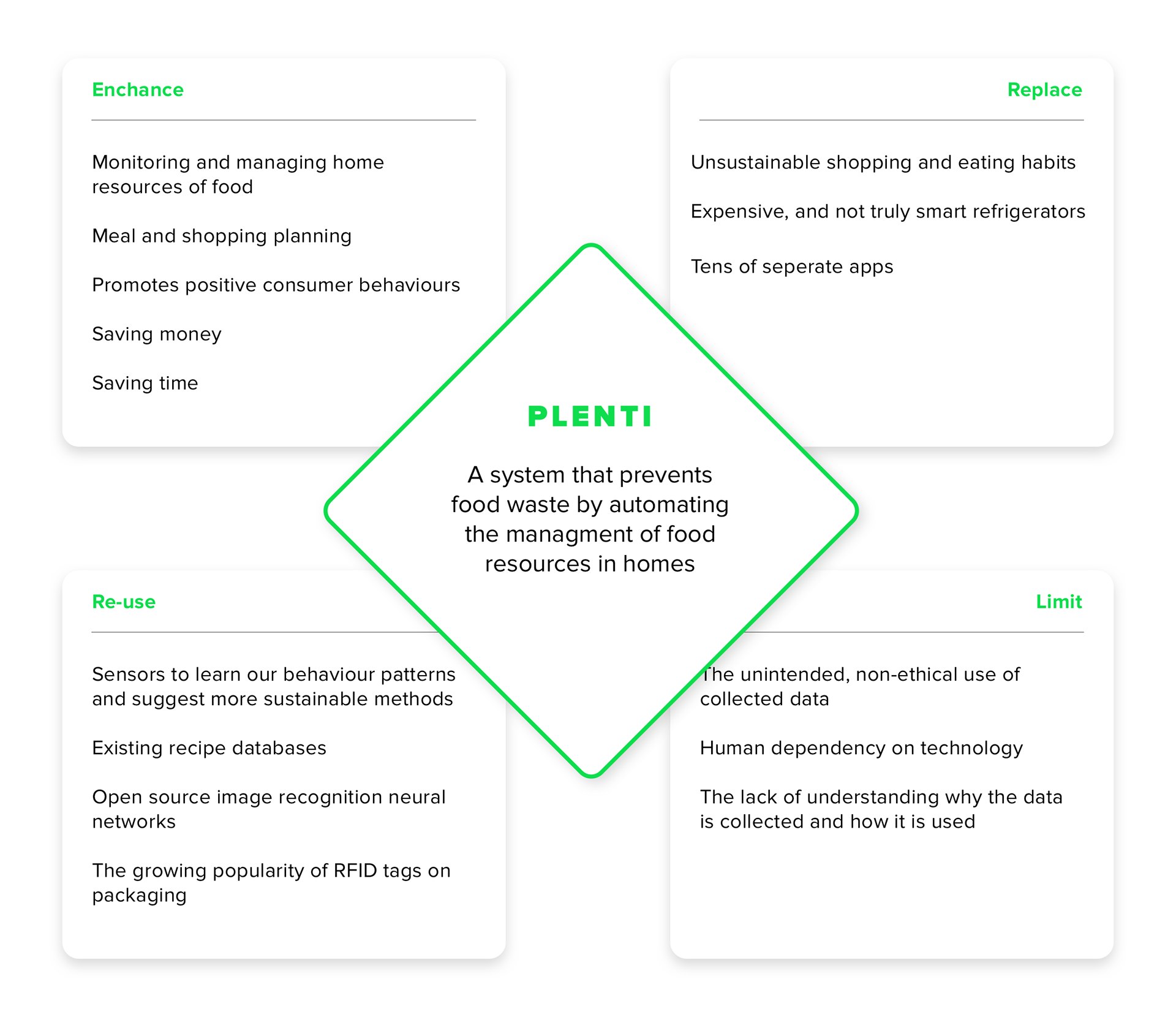 To solve this very complex problem a systemic approach is needed. Collaboration between different sectors such as agriculture, logistics and commerce is key. But the main source of the problem are irresponsible consumer behaviours such as not planning meals and grocery shopping or incorrect storing.
The rapid development of machine learning and image recognition technology combined with common RFID tags give us new opportunities. Implementing this solution would need a lot of support and engagement from the FMCG sector, but apart from the social and ecological benefits this solution holds an logistic and marketing potential. Plenti is a solution for the near future.
This project was an assignment at Design Methodology Studio at the Industrial Design Department, Academy of Fine Arts in Kraków.
Supervisors: Piotr Hojda Phd, Stanisław Półtorak Phd.