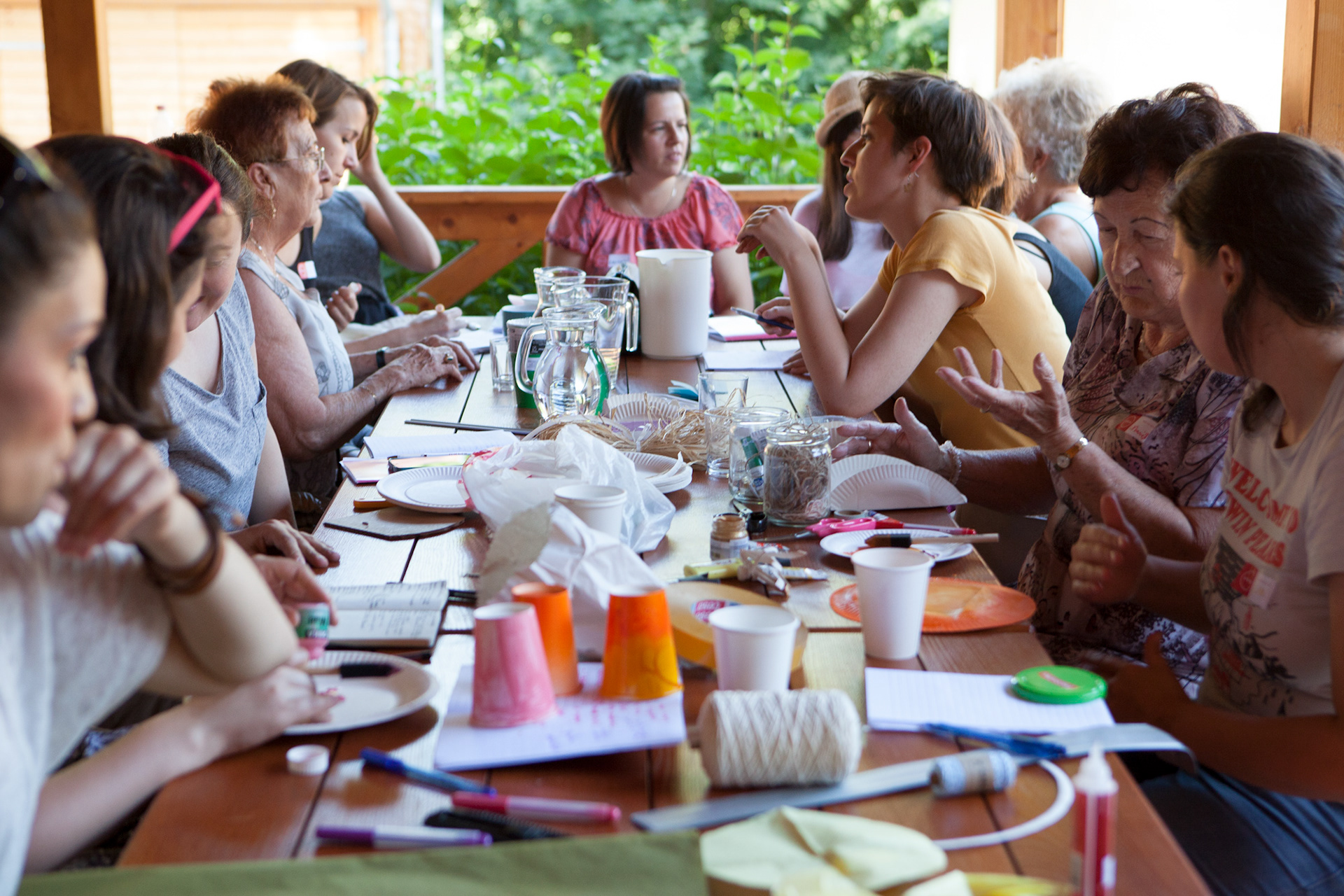 The objective of the international summer school was to develop solutions with potential to improve the everyday lives of senior citizens, in a manner that is reasonably easy to implement in today's economic and social environment. 24 college and university students and fresh graduates from various European countries took part in the 8-day HOLIS Summer University, working together with a group of seniors under the guidance of expert team leaders to compile proposals for solutions relating to each of the camp's core topics.
Demographic trends play a definitive role in economic and social development allover the world. The aging of society and the decreasing number of births have been Europe's biggest challenges for decades now. By 2060, 30% of the European population will be over 65, meaning that while today, there are four working younger people to each older one, in 2060, there will only be two. Hungary's current and foreseeable demographic tree paints a similar picture.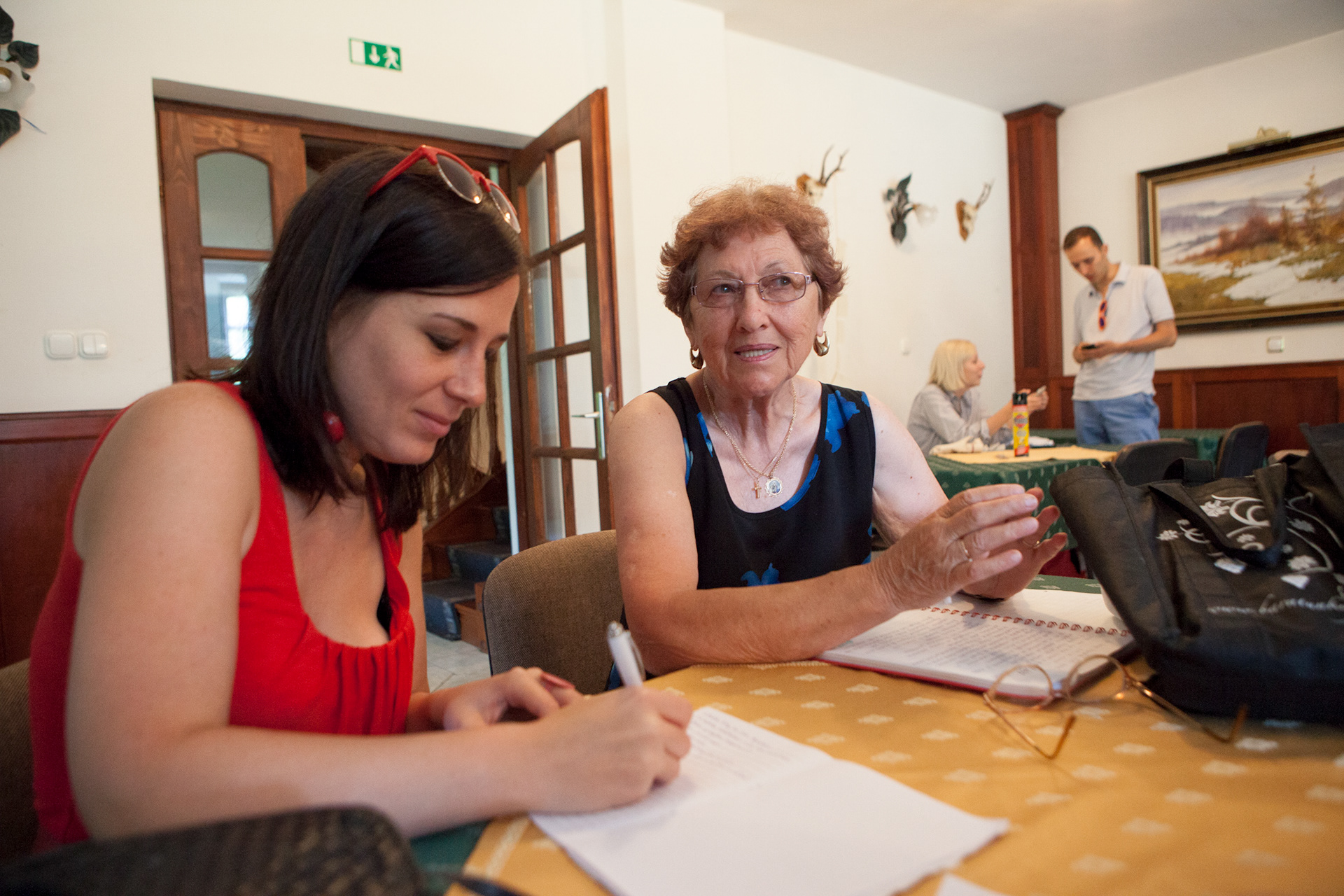 Process
In the very beginning, we set out with a vision: in the next fifty years, the current manner of identifying and separating the phases of life will become defunct. In our Utopia, the education-work-retirement/leisure phases will no longer come one after another as distinct phases, each decades long, but instead, it will be defined by the frequently changing, dynamic succession of many shorter phases. Asa consequence, work itself will still appear in the final phase of life ('lifelong work'), meanwhile leisure and education will become more dominant in the phases currently characterised by work alone. This new rhythm creates new opportunities for change and constant reorientation in terms of one's profession, and will also make the complete reinvention of one's lifestyle much more straightforward.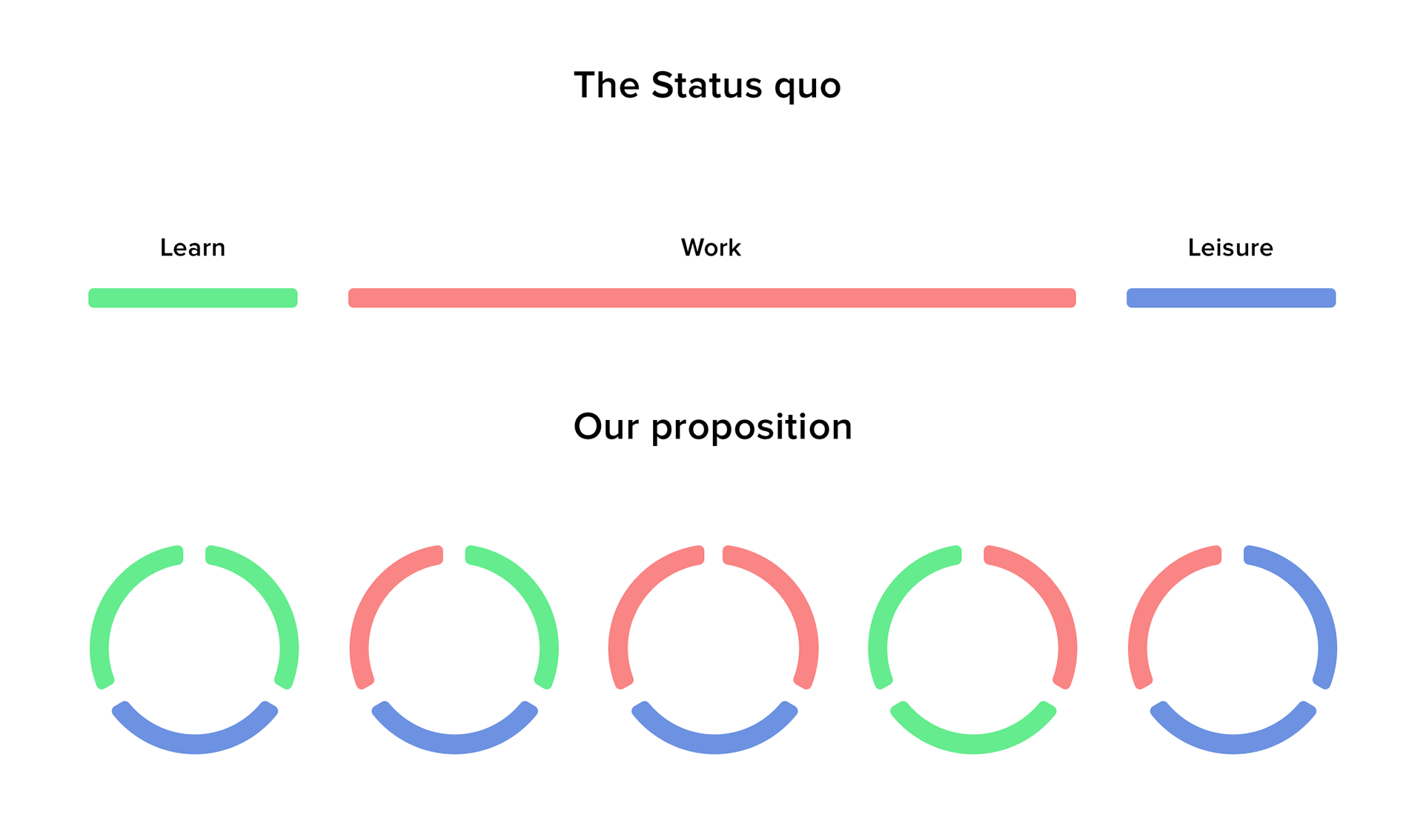 In the next phase of our design process, we drafted a method to support users in the seamless adoption of this new way of life. Once the idea for the online shadowing platform and service emerged, we continued by ironing out concept details during the prototyping phase. The testing phase offered us a broader overview of users motivations and mentoring came up as a potential future extension to the system.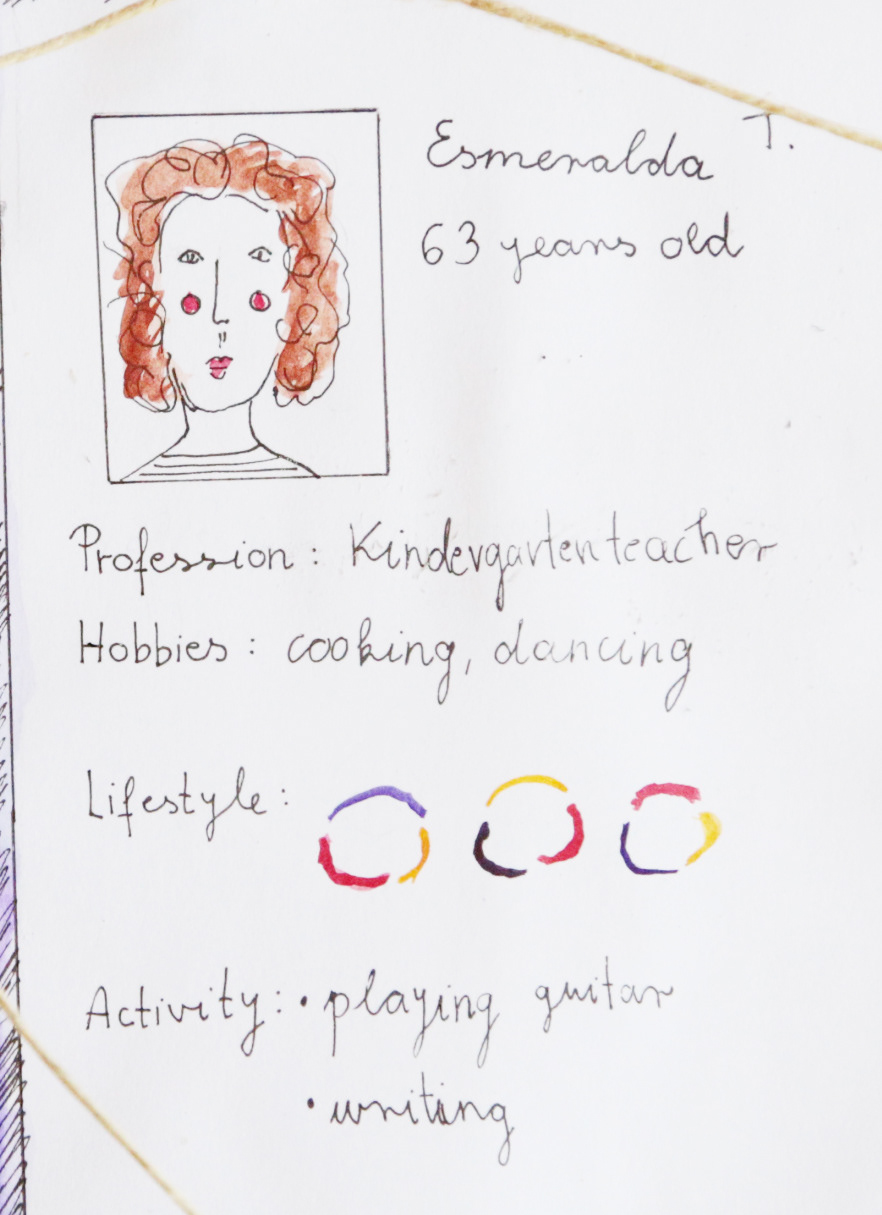 Challenges
During the design process, we considered using constant reorientation and lifestyle shadowing to create more flexible and conscious career paths for future retirees to be our most important challenge. What we were searching for were the most appropriate tools.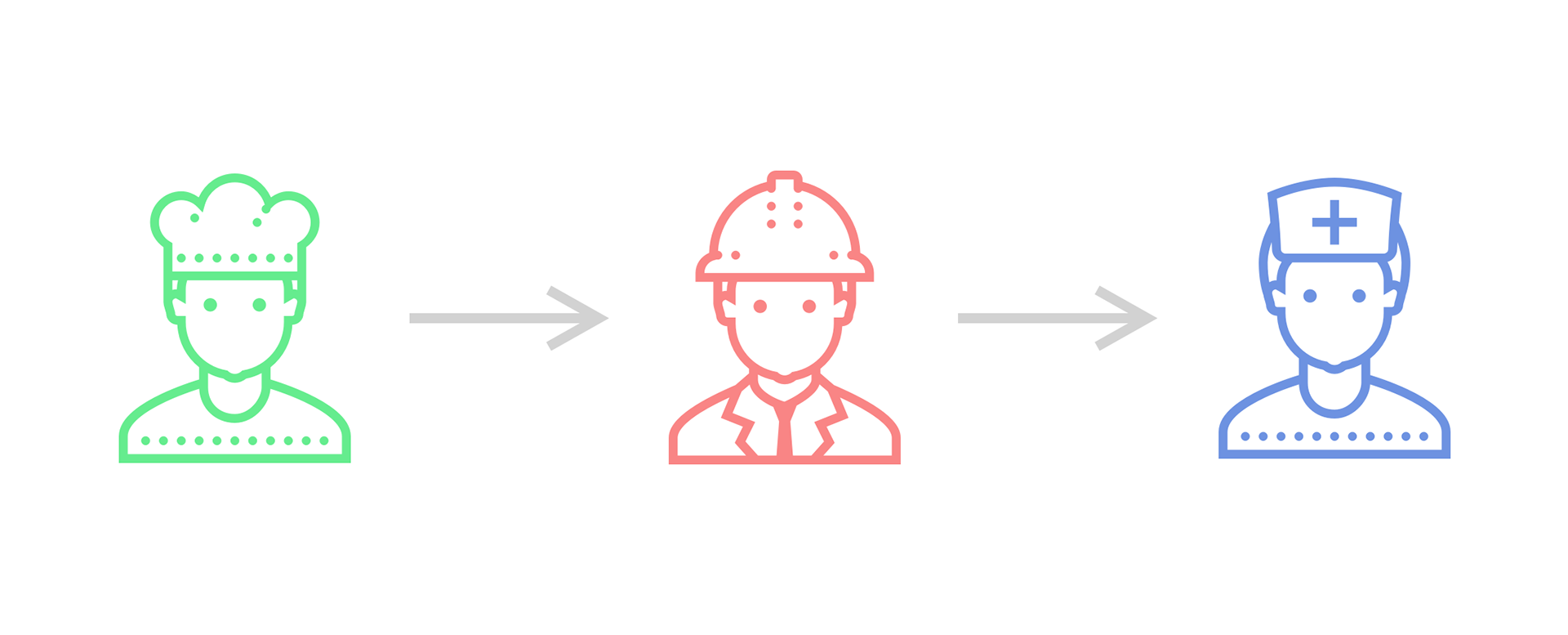 Our solution
We found the solution in a platform that has the power to inspire users to experiment with new activities, integrate those into their lives and to discover potential new directions to reinvigorate their professional lives – in the form of online or in-person shadowing.


Shadowl is an online platform and accompanying service which provides support to both younger and older generations in situations of professional or li- festyle reorientation. The service focuses on life situations where the user feels the need to change an aspect of their lives (career, hobby, lifestyle), but doesn't yet have adequate information about the options available to them. The platform uses information submitted detailing needs, interests and goals – in a manner similar to that used by dating sites – to connect us with other users, who could potentially offer us a relevant glimpse into their own professional lives or leisure activities in the form and duration they prefer. The fundamental concept is for users to virtually shadow those who could, for any reason, prove to be inspirational to them.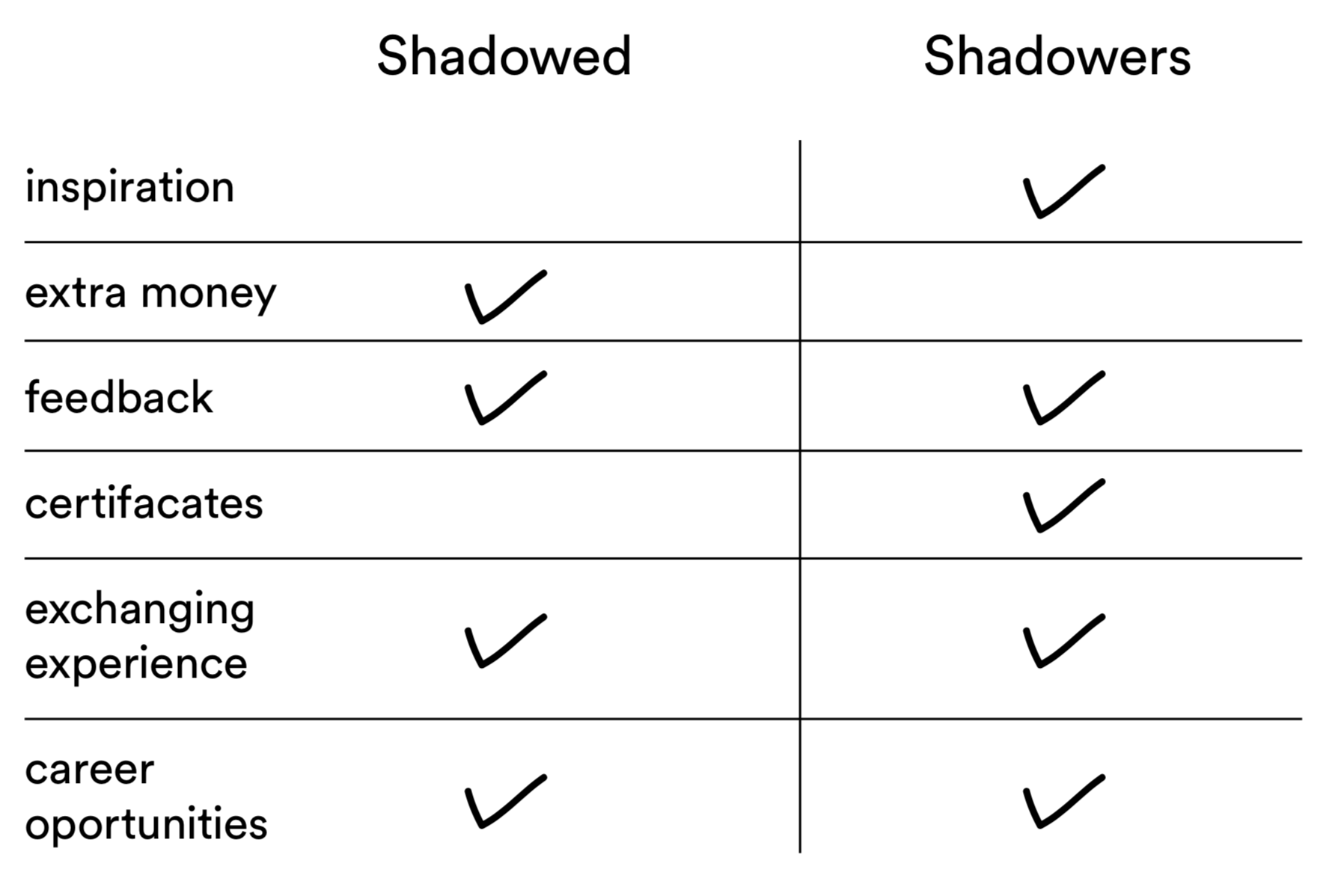 The possible ways this shadowing could happen are defined by the shadowed user. This could mean a continuous, uncut and unedited livestream of their entire work week, offering the shadow a chance to get to know the typical workdays of someone in that particular line of work, including the most mundane and most exciting details. In a less extreme example, the shadowed user shares edited videos, texts and visual content about various details of their profession or hobby they consider potentially useful to their shadows.
In this sense, Shadowl is a community where everyone can become a shadow and a role model, at the same time even – a place where everyone can share experiences and derive inspiration for future endeavors from others. Members of the community are motivated to use the platform long-term by opportunities to earn money, gain acknowledgement and gather information.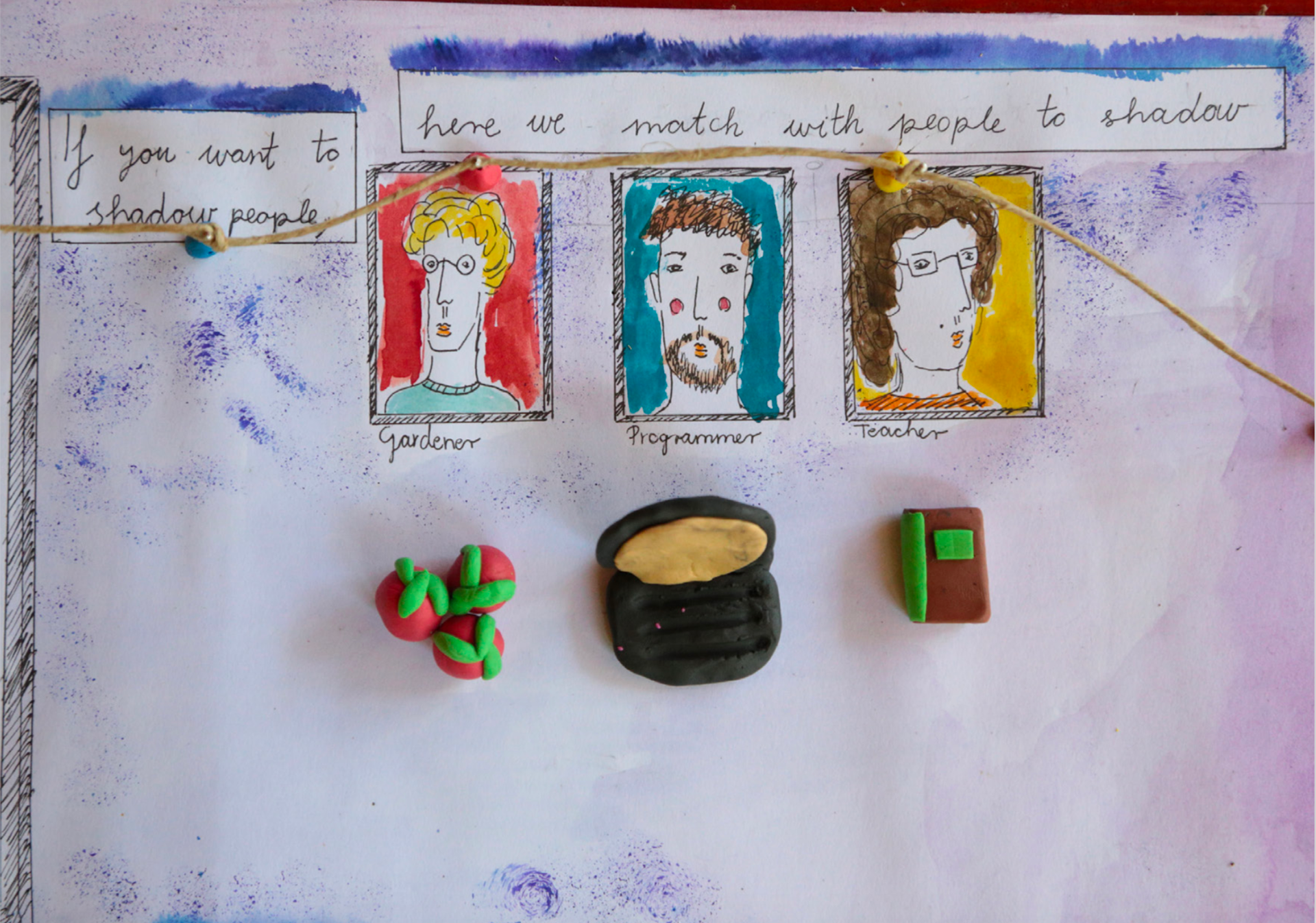 Business model
Overhead would be covered by a commission system. Income from commis- sions on the fees the shadows pay shadowed users could also be complemented by group subscriptions. These would mainly target educational and social institutions, who have an interest in inspiring potential students and employees to explore the professions they offer. We would also expect potential investment from headhunting firms.
Implementation steps:
- Test phase (for example, in co-working offices) 
- Multi-generational testing
- Crowdfunding
- Implementation of the platform
- Search for investors
- Promoting group subscriptions
- Expansion: mentoring and education
- Building offline infrastructure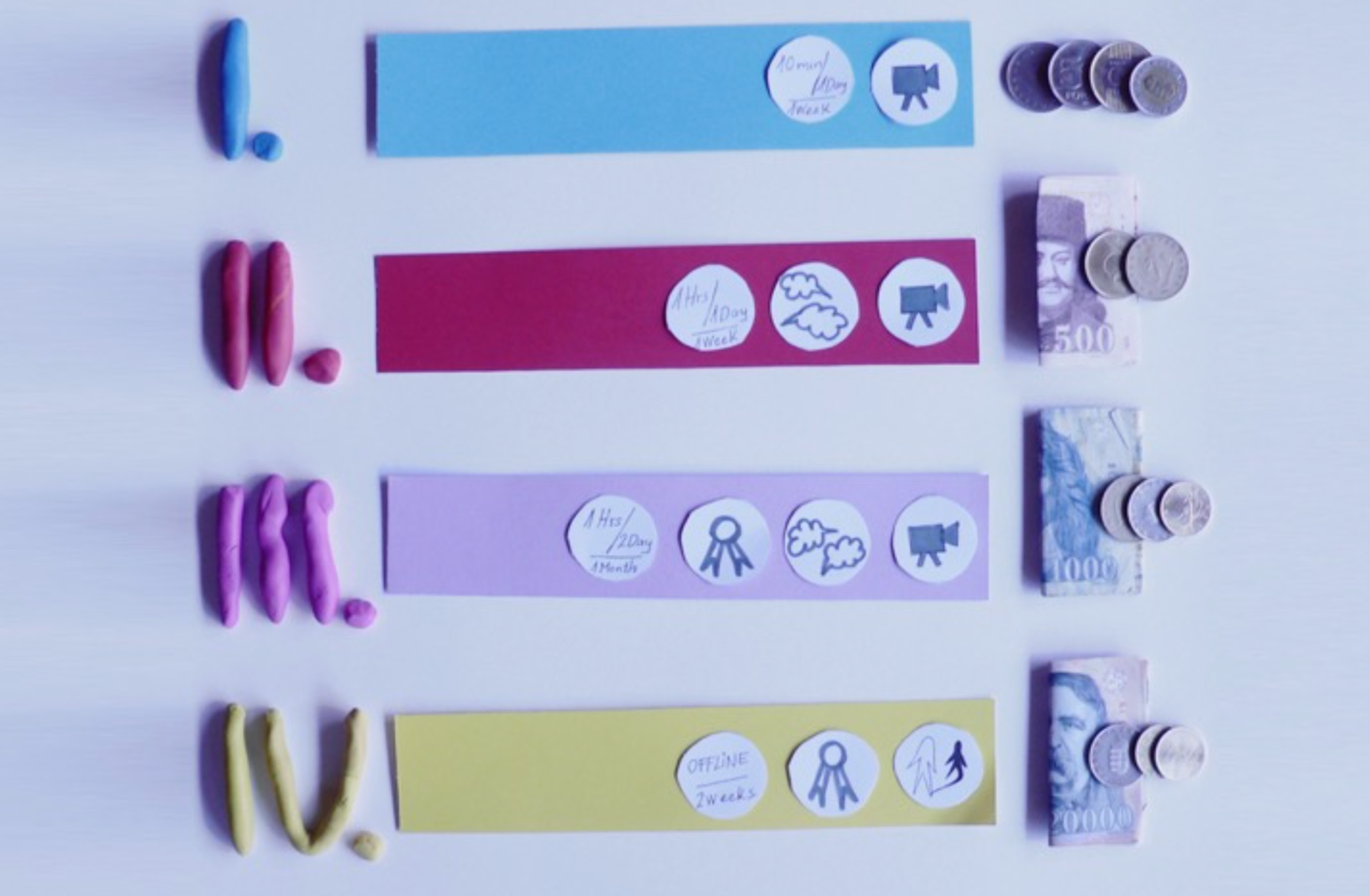 Further steps
The initial online/in-person shadowing could be complemented by a mentor program once the platform becomes widely used, with the shadowed user acting as an educator to further deepen the shadow's new experience. This would open up a direction for expansion requiring Be My Shadow to create physical infrastructure and commit to community building activities.
Learnings
Reorientation and the learning it requires is refreshing in all phases of life, and there is certainly demand for it in old age as well. It can prevent burnout, drive motivation and help the individual participate in age-appropriate activities and discover potential new roles. Preparing for these changes is vital, and can be supported with a number of different tools.
Since we realised early on that preparing for changing life situations is indispensable and learning the appropriate approach to this should happen as early as possible, our project does not exclusively target seniors: we want to help younger generations as well.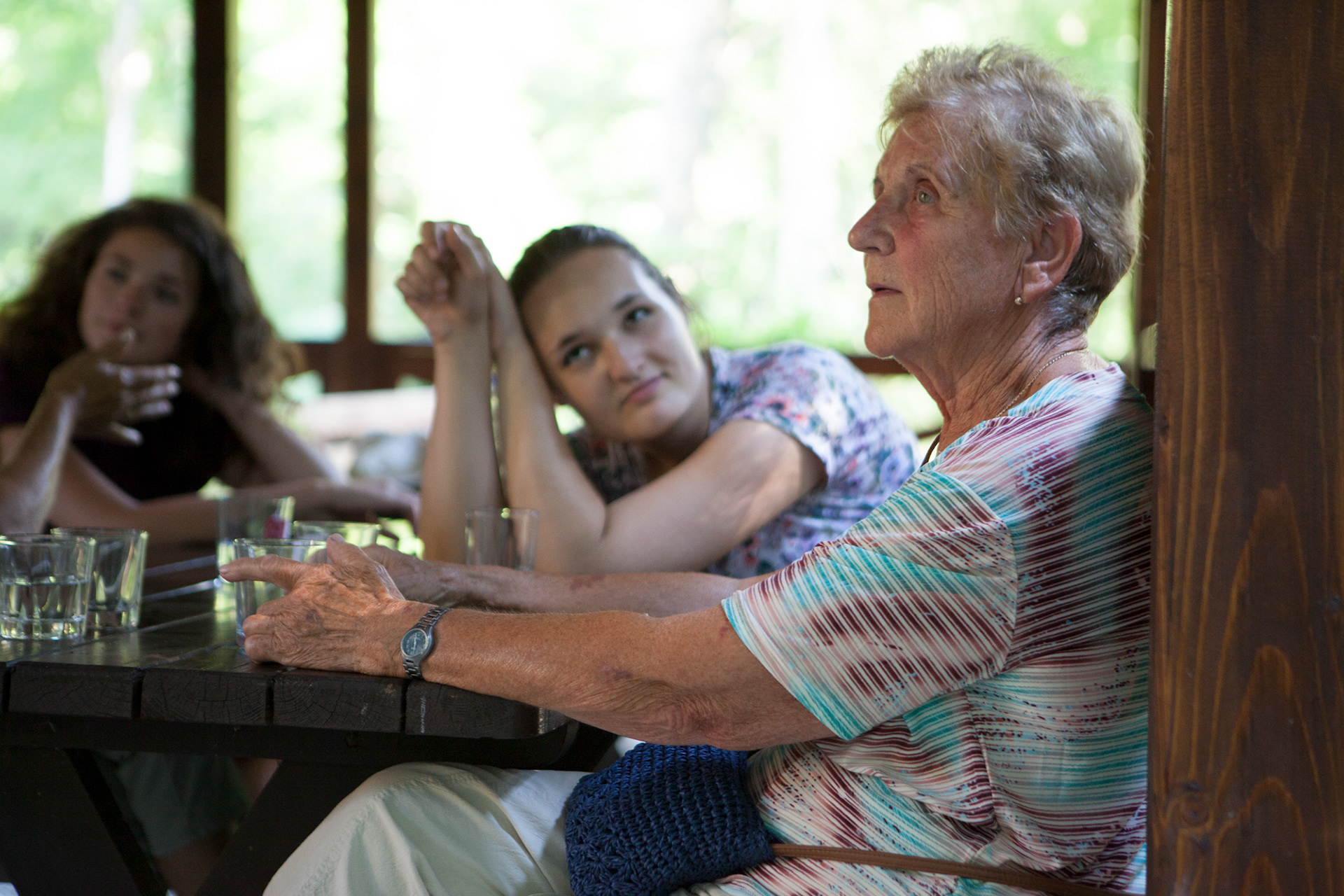 2015 © Team members: Horváth Eszter, Jeremiasz Rzenno, Láng Nóra, Szabó Beáta Tünde, Pais Panni (team leader).
This project is a part HOLIS Collective 2015